Join Ride Sunday to fundraise for your cause, unlock your badges, and earn your rewards! Badges of honour are awarded to all fundraisers that spread the word and raise funds for their cause. Every one of our dedicated riders that raise $200 USD for their cause will receive a limited edition Ride Sunday patch to represent your mighty efforts! These are the first steps to earning the Ride Sunday Grand Prize which will be awarded to the highest fundraiser, globally - a brand new motorcycle of their choice, to the value of $15,000 USD from your local dealership.
Unlock Your Badges
Complete Your Profile
Unlock this badge by completing all your details under My Account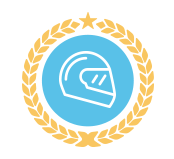 Share your profile
Make the ask on Facebook, Twitter or Email and unlock this badge
Make a donation to yourself
A great way to kickstart your fundraising and encourage your friends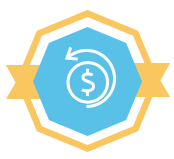 Raise a minimum donation of $10
Unlock this badge by bringing your fundraising amount up to $10
Get four friends to donate to you
Work towards your fundraising goal and have four friends sponsor you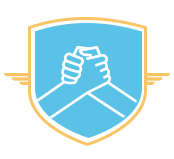 Raise $200 or more
Receive the exclusive patch when you raise over $200!
Ride Sunday Patch
Raise $200 or more to receive the exclusive Ride Sunday patch, which can only be earned for your great work and can not be purchased. Make sure your profile has the correct address or we can't send it to you!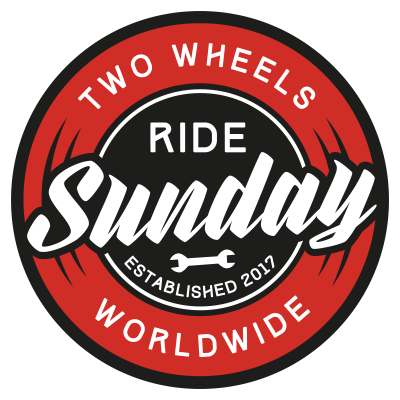 Motorcycle (Highest Fundraiser)
What better way to thank the highest fundraiser globally than with a brand new motorcycle of their choice, to the value of $15,000 USD from their local dealer. You read that right - any bike, any model, any style, from any manufacturer in the world to the value of $15,000 USD. Make sure your profile has the correct information so that we can reach you. See the Terms and Conditions page for further information.
REV'IT! 7 Day Sprint
The sprint is on to raise donations for your charity and to be rewarded with one of two REV'IT! prize packs valued at $1250 USD each! Everyone is in with a chance to win, even if you're yet to kickstart your fundraising campaign. All you need to do is be one of the top 2 fundraisers globally that raise the most funds for their charity between Sunday 25th 00:01am (AEST) till Sunday 2nd 11:59pm (AEST). Winners will be notified on Monday 3rd July, 2017.