Mission accomplished!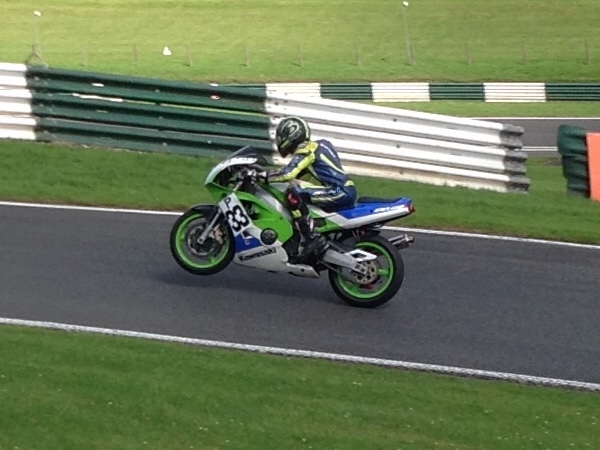 Thank you very much for sponsoring me.
I've  had a fantastic time thrashing around Cadwell Park and at the same time giving something back to just one of the charities that helped me and my family out when we needed them.
Also thanks to Ride Sunday for creating this event and sorting out the collection of money for Starlight.
numbers up
Numbered up and ready to go......Cadwell here we come.......hope it stops raining!
Just need some numbers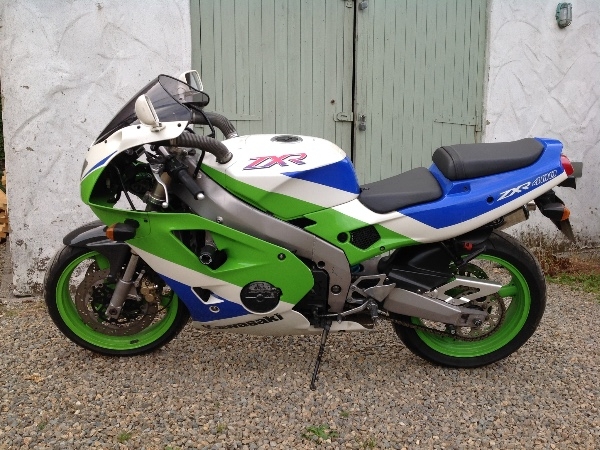 ZXR400 ready to go!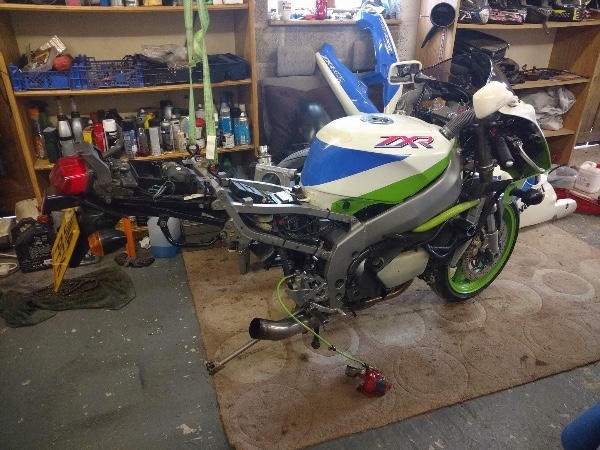 I've been preparing my zxr for a while now,this is going to be the first time I've taken it out on the track. My dad is racing in the BEARS series on his BMW, I will be parading the Kwaka on Saturday and Sunday. Can't wait to thrash around Cadwell.The picture above was taken a while ago, when I fitted a new swinging arm.
My Ride Sunday Fundraising Page
On Sunday 2nd July I am joining thousands of motorcyclists all over the world in supporting the charities that are striving to provide people with happier lives. No matter who you are, or where you are, we can all make a difference.
Complete your profile
I've shared and asked my friends
Donate to your self
Receive a minimum of $10
Get 4 friends to donate to you
Raised $200 and receive a patch
Thank you to my Sponsors
Richard Stubbs
Have fun mate
Suzanne Soulsby
Well done Jason!
Jamie Stubbs
Have a cracking day jas, give it some welly mate
Steve Freemam
Good luck with a good cause
Jane Stubbs
Have a great day Jas, hope you raise lots of money for The Starlight Foundation so they can continue to bring big smiles to the faces of other children suffering with cancer, just like they did for you.
Sarah Thomas
Good luck Jase!! Super proud! Love from Sarah, Amelia and Ollie xxx
Charlotte Skegg
Have fun Jas!
Paul Williams
Have a good day - easy on the gas!
Saffron Ewart
Good luck Jason!!x
Owen Howells
Keep the rubber side down!
Benjamin Price
Well done Jason, hope you raise lots of money for Starlight