This year's charity fundraising is for The Starlight Children's Foundation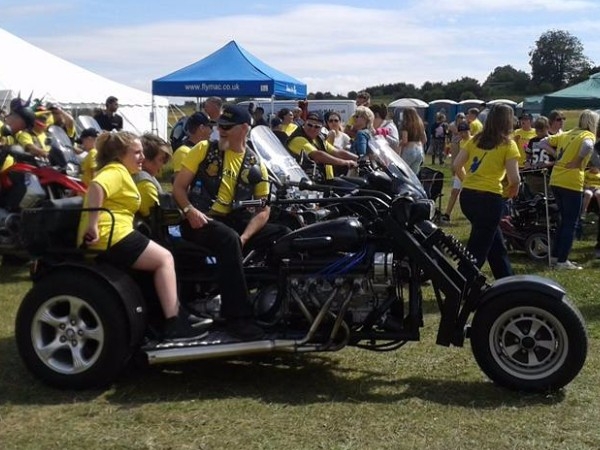 The Starlight Children's Foundation is a national children's charity that is dedicated to brightening the lives of children and teenagers suffering from a serious or terminal illness.
It is a charity quite close to my heart, having given rides to the kids on my trike during their annual Papham event, and knowing some of the families who have children that benefit from the work that Starlight do.
On Sunday 2nd July I am joining thousands of motorcyclists all over the world in supporting the charities that are striving to provide people with happier lives.
No matter who you are, or where you are, we can all make a difference.
So, please help me to not only give a smile to a sick child, but also to the families that care for their child.
Many thanks.
Complete your profile
I've shared and asked my friends
Donate to your self
Receive a minimum of $10
Get 4 friends to donate to you
Raised $200 and receive a patch
Thank you to my Sponsors
Craig Lindley
Excellent cause, I'm certain the children (and yourself) will have a fantastic time. I'll keep my fingers crossed for good weather!
Rory Mccaffrey
Keep the light shining Sean .... As you know, the present is all that we really own.
Paul Armstrong
Sorry I was late getting organised, but a donation is a donation is a .....
Wendy Butler
Good luck on your fund raising xx
Matt Taylor
Always a worthy cause. Hope to join you at Popham again this year if possible.
Maria Burrows
Good on you sean. X